Understanding the miles that your vehicle can cover under a good condition are always essential in determining its reliability. This art can as well increase your confidence and prepare you in advance for services or replacement. Vauxhall Astra is the vehicle type this article will talk about.
We will try to approximate how many miles you can cover with such a car. I thought you should know that Vauxhall Astra is a Britain based model from a very reputable Company. The brand has been in the game for several years now and apart from Vauxhall Astra, there are other models like; Vauxhall Corsa and Vauxhall Zafiras.
Is Vauxhall Astra reliable?
Reliability is a very important factor when choosing the best vehicles out there. The quality and performance might be perfect, but the reliability of the car is not promising at all. Vauxhall Astra is a high-quality SUV vehicle that's loved by many lads, especially in Britain.
These vehicles are the most top-rated cars taking position four in the top 20 Telegraph for reliability. But, that doesn't mean that the vehicle is as pure as snow; it comes with some defects. But, the problems are few compared to other Vauxhall models; they are still growing and improving every day.
Some people have rated this vehicle as "better than a typical class" for reliability. Some of the criteria they use include; Bulbs, Brake fluid, Brake pads, and Wiper blades.
These components are handy in this vehicle, setting it far from its competitors in the market. More so, Vauxhall Astra is hugely above an average vehicle when it comes to electrics, requesting repair approximately after every 70000 miles. This is much far better than class average that requires repair after 38000 miles.
Furthermore, according to the Reliability Index, the Vauxhall Astra is an average vehicle with 126 reliability index.
How many miles can Vauxhall Astra cover?
As I have mentioned in the introductory part, there are several factors that should be put into place to decide the mile coverage of Vauxhall Astra. We have some people that have testified having such a vehicle and they are proud about it. Some of them claim that they have now covered 90000 miles and the car is doing excellently.
After covering such miles, some experts can recommend purchasing a new vehicle. 90000 miles is a lot and the machine can leave you anytime; unprepared. But, how can you do it if you love your vehicle dearly? Many people hold such questions even when holding gadgets like phones. The only solution is to let go and invest in a new model but of the same make.
Factors to determine the mile coverage of Vauxhall Astra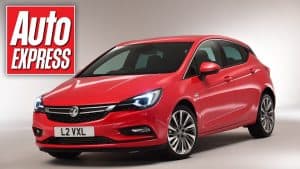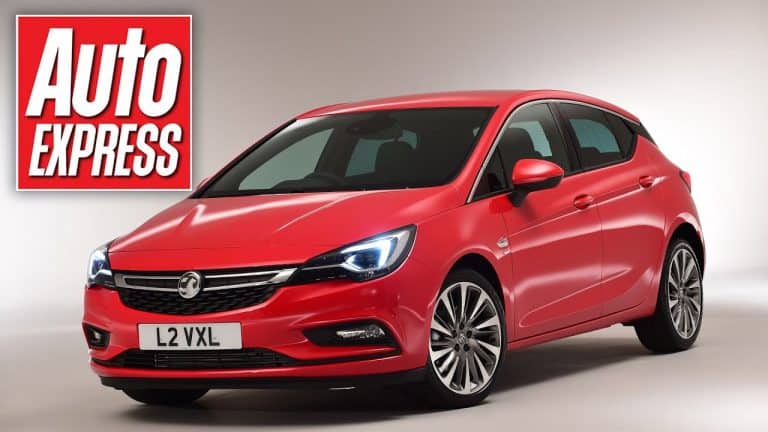 There are no recognized criteria to determine the mile coverage of a certain vehicle due to various factors. The way you handle your motor might differ from the way I handle mine. Below are some of the common parameters that should help you approximate how many mile your Vauxhall Astra can cover:
Buying a used car that has already covered a couple of miles can be tricky. It will not go for miles that you expect. Some people who sell used cars can clock the vehicle, reprograming it to zero. If it's not a lucky day, you will regret it.
Therefore, you can't expect a second hand vehicle to serve you for many years; you will go for a replacement sooner than expected.
This is the best treatment that you can offer to your Vauxhall Astra for its longevity. How often do you take your vehicle for checkups and service? Care and maintenance is inevitable and you should try and schedule for repair or replacement of the worn out parts.
Vauxhall Astra under great care can cover more than 100k miles comfortably, but neglected one can even cove 70k miles. As you can see, care and maintenance is the key secret to the longevity of your vehicle.
Here is another factor that you need to understand as it can reduce the mile coverage of your Vauxhall Astra. Driving on highways is always enjoyable as well as comfortably, unlike on rough roads. It's unfortunate that a country may be experiencing uneven distribution of infrastructure; some people will enjoy while others suffer.
Therefore, residing from such states can also determine the mile coverage of your Vauxhall Astra. Taking regular rough road trips can expose your vehicle to premature defects or worn outs, requesting for unexpected replacements.
This factor depends on how often you drive out with your vehicle. Did you know that vehicles spend a lot of time in parking than driving on roads? But, driving habits differ from one person to another.
Regular driving habits can expose your vehicle to earlier damages that could hinder its mile coverage. Therefore, if you drive oftenly, your Vauxhall Astra won't cover a great distance.
Frequently asked questions:
How much should I have to insure my Vauxhall Astra?
Insuring your Vauxhall Astra is always advisable and can cost some amount of money. This question also depends on the Insurance Brand you are requesting the quote. But, on average you will have to pay around $963.
What is the best engine for Vauxhall Astra?
The 148bhp 1.4-litre remains the best engine for Vauxhall Astra. It's economical and an excellent performer as well. If you are an economist you can even opt for 1.6 CDTi diesels in 134bhp and 109bhp forms.
How long can a clutch last on Vauxhall Astra?
These parts should last for a minimum of 60km and a maximum of 100k. However, this question also depends on your driving habits.
Final words
If you start to experience poor fuel economy and poor performance with your Vauxhall Astra, then it's the right time to look for a new motor. A vehicle that shows persistent poor starting and idling will leave you sooner. Therefore, I hope the above information has helped in determining how many miles can a Vauxhall Astra cover.
Offer great care and maintenance to your vehicle so that it serves you for several years.