Your engine is cranking, but no start at all! Such that, you have shut off your truck and came again to start it. It's cranking over and over but no start. This is such a dismal case for any Chevy driver. 
If you have Chevy Silverado cranks but wont start, then this article is for you to come to a solution. You can fix your Chevy Silverado truck from the 1999 to 2007 model with a v8. 
So, don't worry guys. Today, I'm here to give you a quick and easy fix to this problem of 2005 Chevy Silverado cranks but wont start. 
A Quick Hack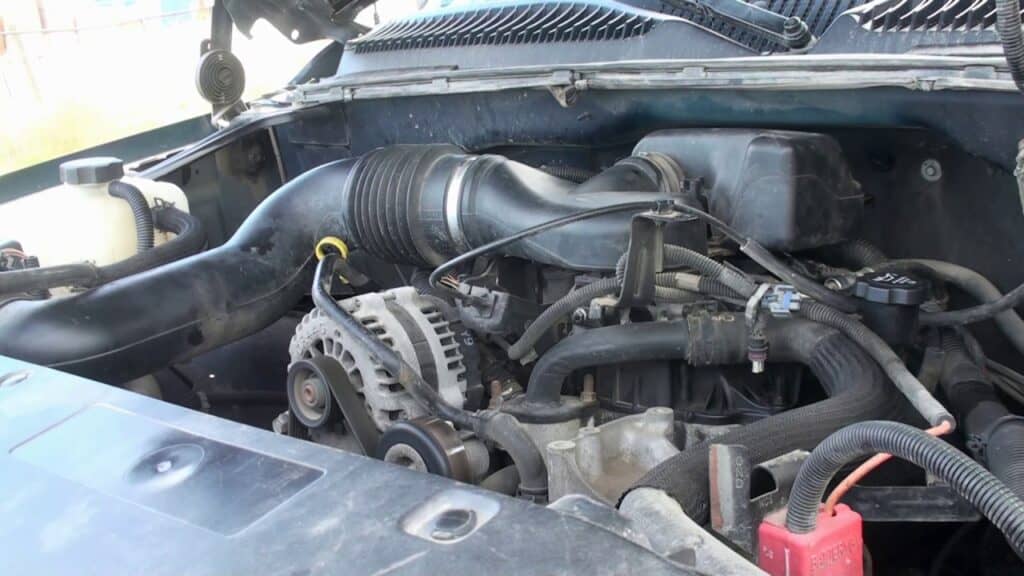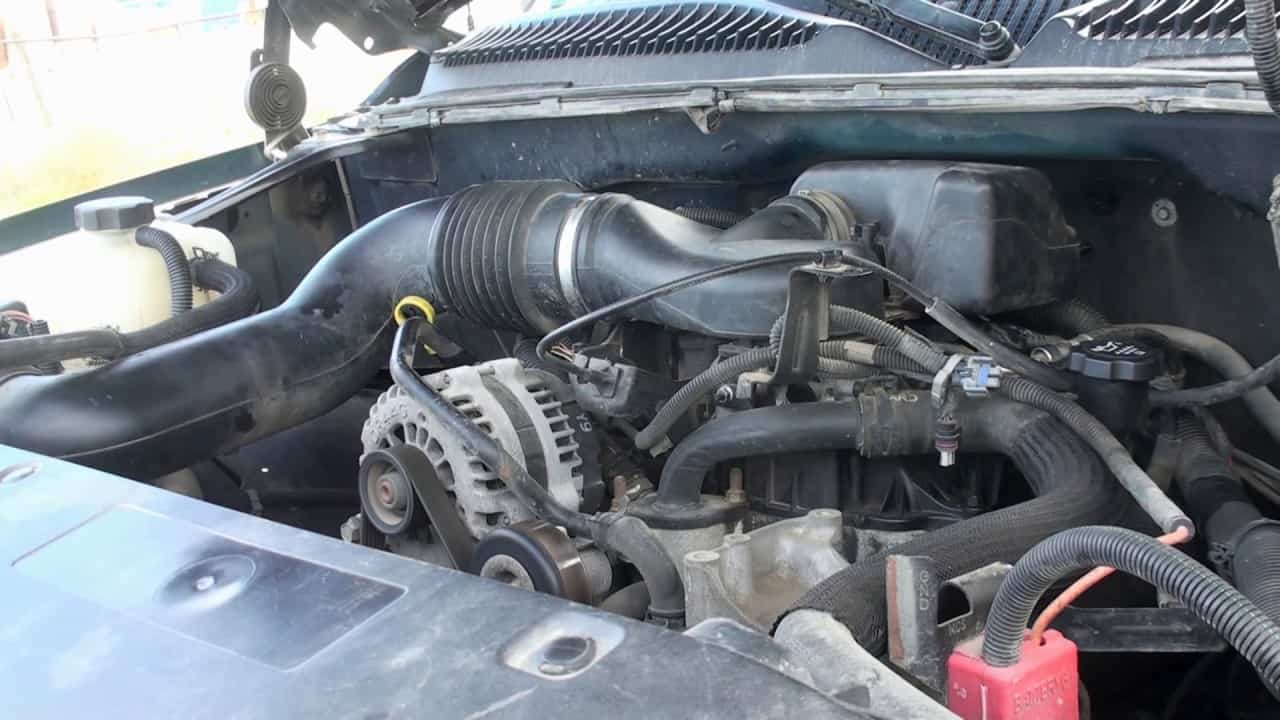 In most cases, the fuel pump of your car is the reason behind the no-start problem. So, if you are stuck anywhere and you have to take your truck to a repair center or garage, then the trick is to get the fuel pump to start working again.
What to do for a long-term fix for your Chevy truck? We've checked several fuel pumps and here you chose
What to do for a long-term fix for your Chevy truck? We've checked several fuel pumps and chosen one for you. Here it is from Amazon.Bosch-69100-Original-Equipment-Replacement. Best fuel pump replacement at the cheapest price.
To replace your fuel pump, two people are needed. One will sit in your truck, and the other will take a rod or something like this. You have to hit the rod on the tank. While the person will start the engine, it'll crank. And you have to keep hitting on the tank with the hard rod. Keep trying to get the engine started. 
Note: Note that, it's not a long-term fix, but you can solve it for a while to get back your car to a shop. At most, it may work for the next seven days. Eventually, you will need to replace the fuel pump with a new one. 
How to Replace New Fuel Pump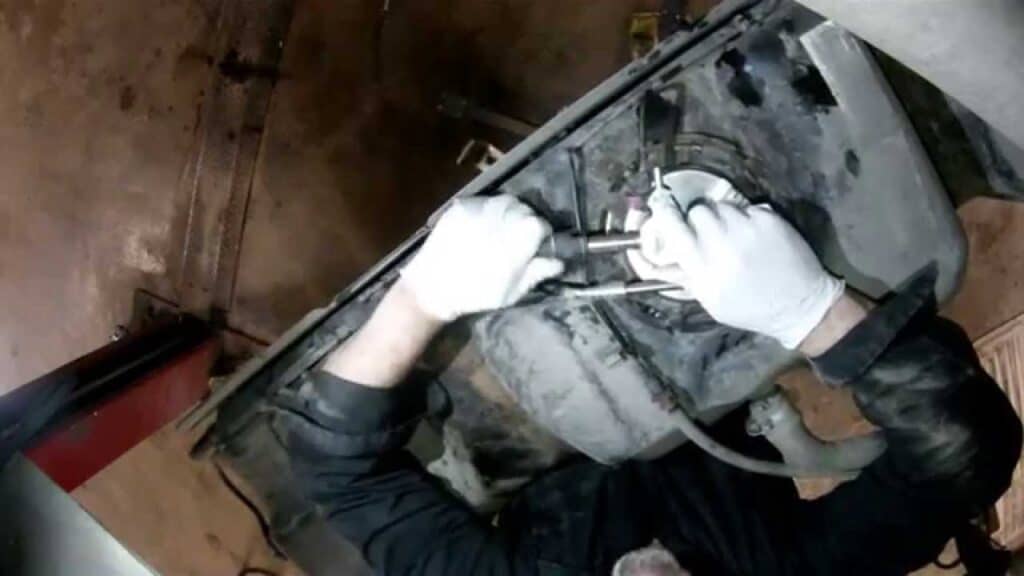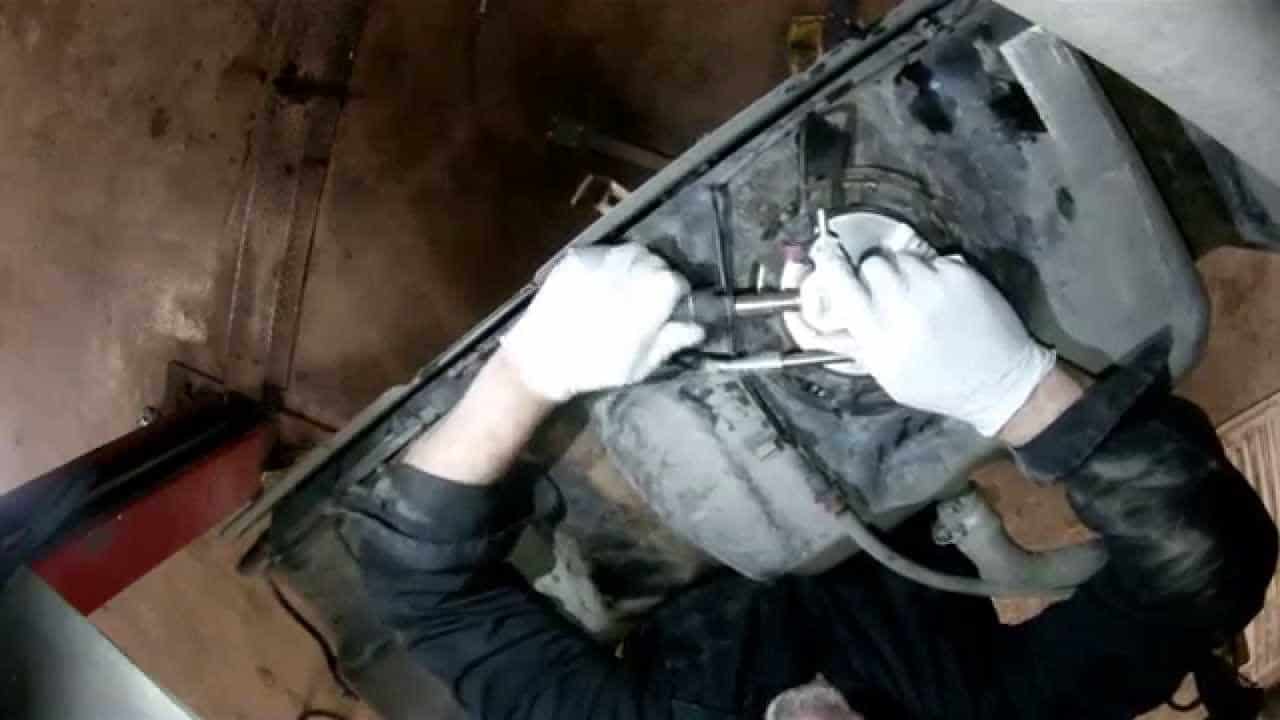 To replace the old fuel pump with a new one, first, you have to get the best pump to remove fuel from the tank. 
How To Replace a Chevrolet Silverado Fuel Pump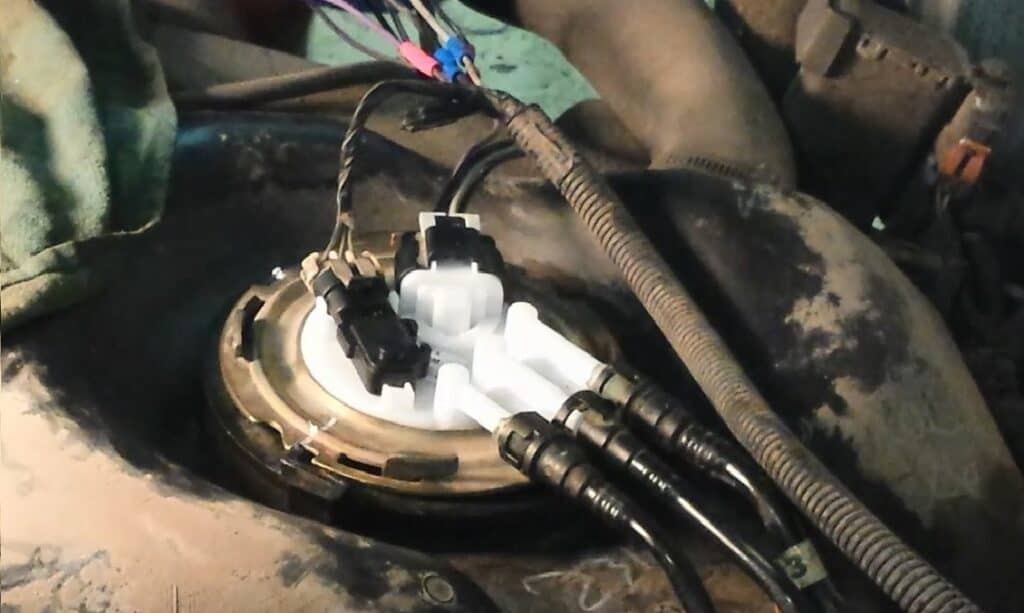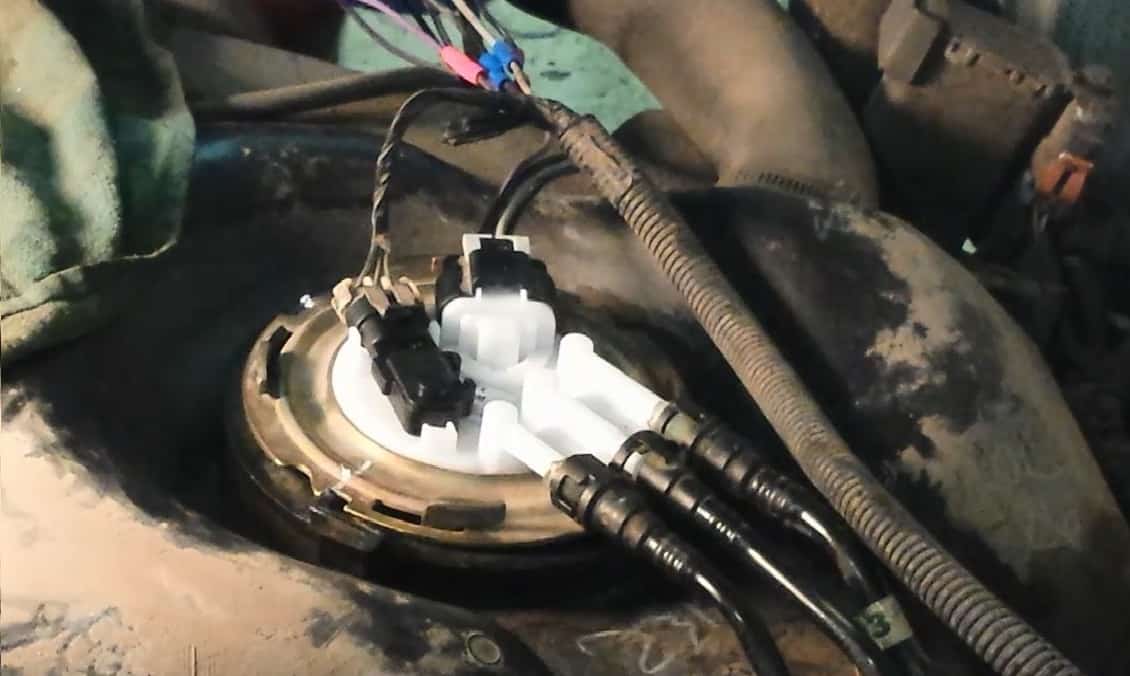 The no start but crank problem is usually caused by a faulty fuel pump. It leads your truck to bad gas mileage, and at last, your car won't start at all. 
In an earlier step, we have talked about a quick trick to get your truck back home. But it's not a final solution.  
So, you have to replace a bad fuel pump within a few days. Here we have guided you with a step-by-step procedure to replace a Chevrolet Silverado fuel pump. 
Step 1: First of all, you have to reduce the pressure under the fuel operation. There is a gas cap to be opened, then discard the fuel pump relay. Once it's done, turn the engine on. Take off the negative pole of the battery and use the siphoning kit to bring the fuel out of your tank into a gas box.
Step 2: Uplift the backside of the truck on jack stands as well as keep the front wheels blocked. Take an Allen wrench to take the screws off. Then, open up the tank as well as the ground strap of the filler pipe.  
Step 3: In this step, you have to discard the EVAP canister. To remove it,  detach the hoses and the bracket mounting bolt from your EVAP canister. Also, the fuel supply cables should be disconnected. 
Step 4: Keep a transmission jack beneath the tank and eliminate the straps and make the tank lowered. Disconnect all electrical connections of the fuel pump, and unscrew the filler hose. Thus, you can take off the tank. 
Step 5: Unplug the EVAP canister and fuel lines from the fuel pump module. Rotate the ring counter-clockwise using the locking pliers and remove the locking tab with a wrench. After that, raise the fuel pump module out of the tank.
Step 6: Wash the whole tank surface and the new fuel pump module should get a fresh seal. Make sure that all the components are well installed in the right place. 
Step 7: Set the fuel tank on the vehicle.
Now, get the pressure back to the fuel system. Keep the fuel pump relay linked up, and enclose the gas cap, start the ignition for 2 seconds, then turn it off for 5 seconds. At last, keep repeating this process 5-10 times.
Tools That are Required for This Task
We have chosen all tools from Amazon. You may get your piece from Amazon by clicking below on the product. 
Fuel Pump Replacement Cost
On average, the estimated expense for a fuel pump replacement of a Chevy Silverado 1500  ranges between 978 USD to 1,120 USD. The cost is dispersed in two parts. That is the labor costs and the costs of parts respectively. Labor costs can range from $194 to $244 and the parts are slightly expensive that range between $784 and $876.
You might be interested to Read also our another article of:
Best Lift Kits for the 2007-2017 Silverado
Best Aftermarket Headlights for Silverado
Conclusion
2005 Chevy Silverado cranks but wont start a bad fuel pump is liable for this case. So, if you work on it, check our quick hack, you can get back your truck to shop. But eventually, you will need to replace it by following the given instructions. Hopefully, you have got our point.
If you have any questions or you simply want to add any information, please let us know in the comment below.  Best wishes!
2005 Chevy Silverado Cranks but Wont Start, to fix problem you should watch this video below, Good luck!